About Bad Decision Works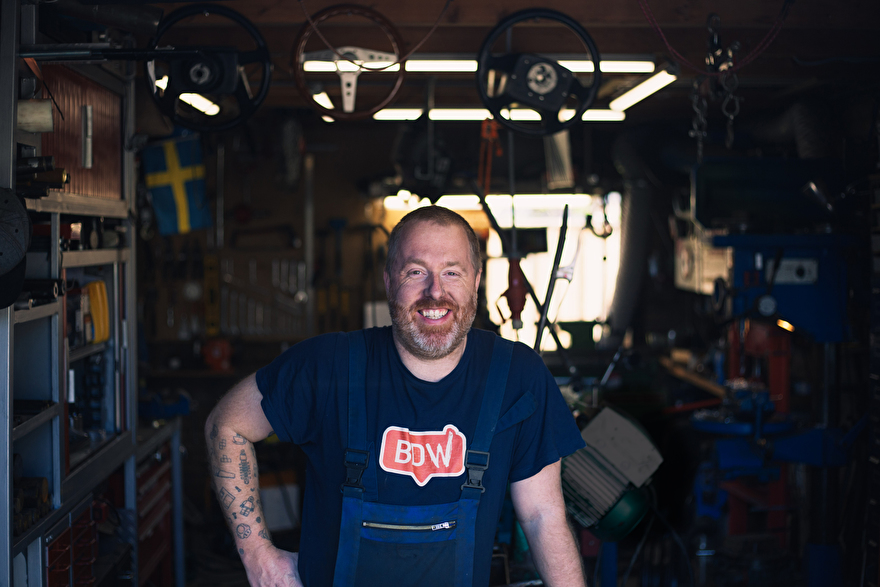 This is me, Johan van Tongeren, and I am the one-man-army Bad Decision Works.
But why that name? I am schooled and working as a programmer and designer for years now, but have always been interested in engineering. When I bought my first project car 15 years ago, a Subaru Impreza Turbo. The need for mods started soon and before I had the car on my driveway, the first mods were already waiting.
I kept modifying this car until the engine broke during a top speed run on the German Autobahn. After that everything got out of hand and no part (in the engine and in the car) remained untouched.
This resulted in many headaches wondering why I started this. Was this the biggest bad decision of my life?
Later it turned out working perfectly and I created a monster of a car. With this car I made a lot of friends and most of all; it sparked my curiosity and made me go all-in on (car)engineering.
This resulted years later in starting my own company to sell my homemade products and realize dreams of people using my skills and knowledge.
What can I do for you?
This is hard to express in a few words... actually I can make you everything. As long as it is steel and it fits in my workshop and on my workbench. Sadly I can't process wood since this is a fire hazard. Wood that needs to be in a product, but doesn't need to be processed is welcome tho.
I have the following machines and tools:
Harrison M250 lathe. 280mm over the bed. 1000mm between centers.
Bridgeport mill
4hp TNW 300mm grinder and wirewheel
DC MIG and TIG for (stainless) steel
AC/DC TIG for aluminium
Anvill
Sandblasting cabinet
Thread cutting dies and taps
Press
Hydraulic press
Etc.